Spare5 is a crowd working website where you can complete microtasks in return for money. It's the type of work that is good to quickly blast through and over time the money can add up.
In February 2017 there were lots of changes at the Spare5 website. I wrote a blog post about how they had increased their minimum payout to $5. Now, I've just received an email saying they have changed the minimum payout back to $1! Good news for members.
It seemed like a pretty dumb move when the initially changed the minimum payout. I had a look on Twitter at the time and all I saw was negativity. Perhaps people have stopped earning on the website and they've had to make the change to entice workers back. No reason was given for the change so who knows why they've really decided to change it back. It was a stupid move in the first place!
From now on as long as you have at least $1 in your Spare5 account you'll get paid 5 pm PST each Friday via Paypal. Lovely!
UPDATE: A few days after the announcement I received a payment from the company so I can confirm that the new minimum payout is enforced. Here is a payment proof screenshot.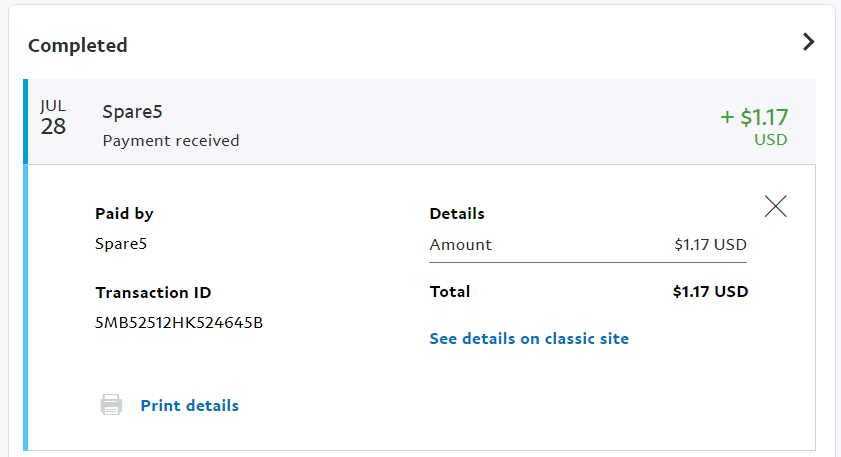 FURTHER UPDATE: At the end of 2019 they changed the locations they allow users to be from, without telling anyone, read about it here. 2nd update: The company now appears to have ceased trading.