Energy provider British Gas have unveiled a new customer loyalty program. The scheme is called "British Gas Rewards" and is highly likely to be in response to the growing pressure for energy firms to make an effort to stop standard variable customers paying too much.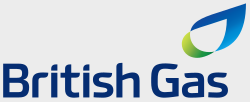 The introduction of the loyalty scheme could affect a lot of people in Britain. Around 9 million households are currently customers with the company. What the exact rewards will be aren't known yet, however they have said it will include an "industry-leading collaboration with Sky". I imagine people who aren't, or don't want to be, customers of Sky won't be too happy about that to be honest. It also makes me smell the potential that far from it being in the interest of customers, it is just another commercial tie-up to make even more money.
The biggest highlight is arguably this one, stating that larger discounts will be available for those who have been customers the longest.

Other highlights include:
An energy tariff bundled with homecare services.
An energy tariff bundled with connected home technology.
Other bundles available with products such as insurance
Overall it doesn't sound like this scheme is a big deal. It does look a lot more like a tactic just to sell people more things. We will have to wait and see later in the year though to get feedback from people who have been part of the scheme to see how their bills have changed.
How do you take advantage of the offers?
You don't need to do anything, the company say they will be getting in touch with customers directly.
Remember that, whatever the deal, never automatically take it. Shopping around is always a smart thing to do because switching may still prove the best decision even with the new scheme. Nowadays it is easy to shop around, so no matter how good a company says a deal is, always do your homework yourself.
Publisher:
MoneyCortex.com
Published:
February 23, 2017