Published: December 28, 2016
A laughable standard of packaging on a brittle product
I recently started using Topcashback. They had an offer for new members – spend over £10 at Very.co.uk and get £15 cashback. A great offer that had been featured on ITV's This Morning program! Or at least I thought it was a great offer.
What I should have done was researched how bad the service is by Very. No matter how good an offer it's not worth taking if the service is terrible from the retailer.
What was ordered
I ordered an Incredible Hulk mug to be given as a Christmas gift. This product photo shows how it's supposed to look.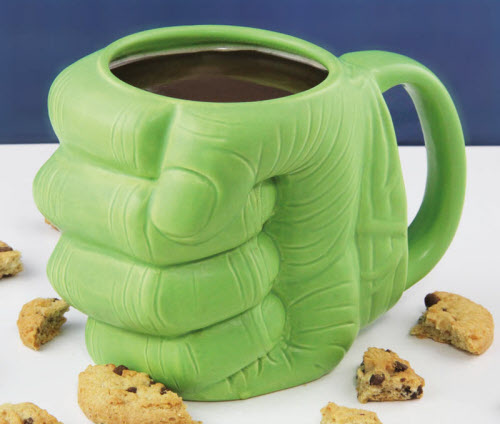 What arrived
What actually arrived was a smashed mess. This photo below is how it actually arrived. The photo doesn't do it full justice to how smashed up it was. It was mainly broken into 3 big pieces with hundreds of tiny shards.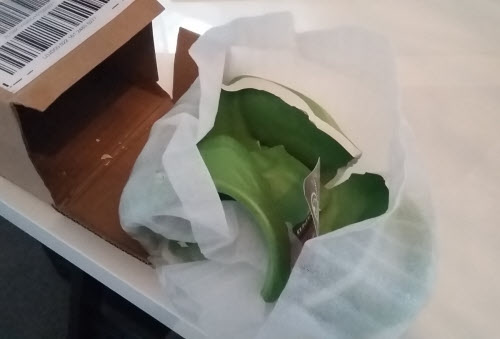 It looked like a Hulk smash had happened to it! When you buy things to be Christmas gifts for others it's even more disappointing when a retailer takes absolutely no care over your order.
I understand there's always the chance of things getting damaged in the post. But it's fair to expect retailers to take the necessary precaution to minimize the chance of damage. Clearly, that was far too high of an expectation.
Did they run out of bubblewrap?
When I pulled the mug from the box it was only wrapped in a very thin white material, hopefully, you can make that out from the photo. It offers literally no protection with this sort of product. To say it's obvious that this needs bubble wrap is an understatement. There was no bubble wrap whatsoever. What the hell happened, did they run out or something?
Once they'd wrapped the mug in it's thin white material, then they thought it'd be a good idea to pack it in a really thin cardboard box that has no protection. The fact they think this is sufficient packaging is impressively bad.
To really go for the full "how badly can we smash this thing" attempt they sent it by Yodel. Not exactly known for being the best courier out there. Don't get me wrong I know they are a budget option and so you expect the level of service that comes with being the cheapest. You get what you pay for. But if you're sending by Yodel it gives even more reason to take extra care with the packaging.
Free returns
Free returns are available so I've returned the mug in its original packaging. You don't get to select whether you get a refund or a replacement. That's resulted in more frustration! Do I now order one from another retailer in time for Christmas?! If they send a replacement and pack it in the same way then I've no idea what I'll do. Scream will be the first thing probably. Plus if they do send a replacement and I also order one from another retailer I'll end up with two!
Fair to say I wouldn't recommend you use them to buy stuff from because this shows how much care they take. You may be absolutely fine with other goods that can't be damaged, like clothing, but purely from this display of incompetence, I would highly recommend you stay away.
Using online reviews can save these types of headaches
This is a good lesson in why you should always read online reviews before purchasing from a retailer for the first time, I certainly wish I had. I am just one of many unhappy customers. Glance your eyes over at this Trustpilot rating: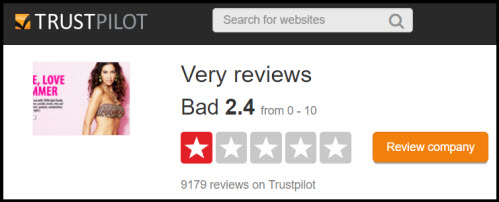 To score 2.4 out of 10 from over 9,000 reviews says it all! Use them at your own risk. Hopefully they improve in the future.