Online sellers who deal with international customers through online marketplaces may benefit by signing up with OFX, a leading international money transfer company. You may sign up for this account from different parts of the world such as the UK, the European Union, the U.S., Canada, Australia, Hong Kong, and Singapore. Upon registering, you get access to bank account details in different currencies, which give you the ability to bank like a local.
How OFX Works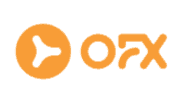 Once you sign up for the OFX Global Currency Account, you get local bank accounts in different currencies. These include:
Great British pound (GBP)
Euro (EUR)
U.S. dollar (USD)
Canadian dollar (CAD)
Australian dollar (AUD)
Hong Kong dollar (HKD)
You then have to provide your new OFX currency-specific account details to the online marketplace that you use. All further payments go directly into your account with the matching currency.
With these accounts, you get to receive same-currency payments with ease, without having to worry about getting unfavourable exchange rates or paying steep fees. You are free to hold funds in your Global Currency Account and may withdraw them into your local bank account as and when you want. You may also use the money in your account to make international payments.
How Much Does it Cost?
The Global Currency Account comes with no monthly or annual fees. You do not have to pay any fees when transferring funds to your local bank account. If you use the services of OFX to transfer money overseas, the company charges a nominal percentage of the transfer amount as fees. You may check the fees that personal customers need to pay in this extensive iCompareFX OFX review.
Compatible Marketplaces
You can use your Global Currency account to receive payments from various online marketplaces such as:
Amazon
eBay
PriceMinister.com
Newegg
Buy.com
Game
Wish.com
CDiscount.com
Rue du Commerce
Shop.com
However, you cannot use it to receive payments directly from customers. For instance, if you live outside of the UK and use the services of Leftover Currency to sell foreign currency, you cannot receive the payment in the local GBP account that is part of your Global Currency Account.
Currency Hedging Tools
OFX lets you lock in exchange rates for up to 12 months through forward contracts. This protects your profits from any negative fluctuations in exchange rates. If you wish to target a better-than-existing exchange rate, you can go the limit order way. This allows you to target any rate you want, and once the rate is reached OFX processes your transfer automatically.
What About Security?
OFX relies on high-level encryption to safeguard all user information transmitted through its website and app. When it comes to dealing with fraud threats across six countries and time zones, it relies on ThreatMetrix's digital identity intelligence system. The result is the successful identification and blocking of anomalous bot activity, reduction in instances of fraudulent money transfers, and providing customers with a more streamlined experience.
Across the world, OFX is regulated by:
The Australian Securities and Investments Commission (ASIC)
The UK Financial Conduct Authority (FCA)
The U.S. Financial Crimes Enforcement Network (FinCEN)
Conclusion
Online sellers with international customers may benefit by signing up for the Global Currency Account in different ways. For starters, they get to repatriate their money in a more cost-effective manner when compared to banks or even online marketplaces. With different currency accounts on offer, the option to expand into a new market also exists.
---
About the Author:
Gavan is the founder of iCompareFX.com. This website gives its users easy means to compare the world's best international money transfer companies across different services and features. When he's not working, Gav likes spending time with his family.
Published:
September 15, 2019