GFK MediaView is a consumer panel in the UK. Members receive voucher rewards for giving feedback about TV programs and radio shows. The platform previously used a lottery system but has now switched to a guaranteed rewards system.
How The New Redemption System Works
The points-earning system for completing daily surveys remains the same. Members receive points for completing short surveys about their previous day's radio and TV consumption.
In the old redemption system, all points had to be redeemed towards entries for prize draws. This created the element of luck in what each member received, inevitably meaning some members never received anything. But that's now changed. It's been replaced by a guaranteed rewards system.
The new system means members with regular daily TV and radio consumption habits will earn the highest rewards.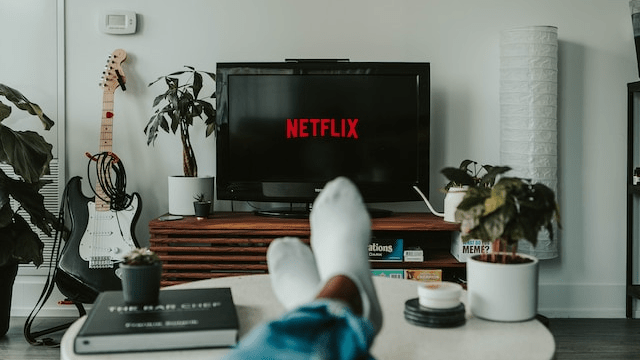 How Members Receive Rewards
Rewards can be cashed out when the member's points balance is over 1500. Rewards are in the form of gift vouchers.
1500 points are worth £1. There's now a 'Vouchers' link in the main menu. If the users points balance is under 1500 points it won't allow a redemption, but if it's over 1500 this is how it looks: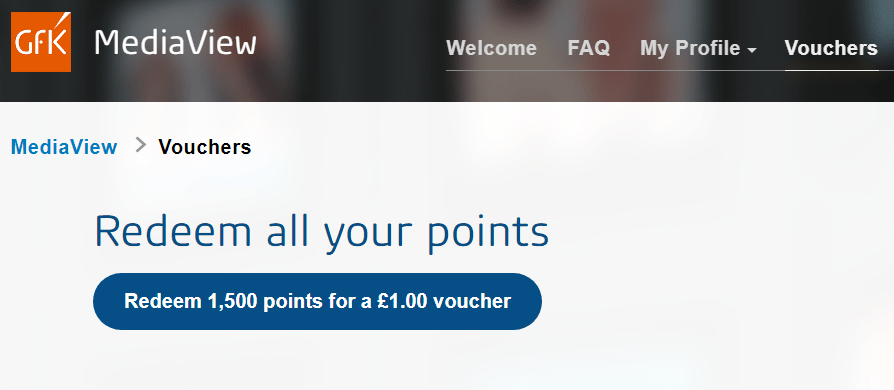 For security, a validation code is sent to the user's mobile phone number. A redemption link is sent to the user instantly after typing in the validation code.
A voucher can then be requested for a large amount of retailers including Amazon.
Survey Values In The New System
Each TV survey is worth 100 points. Each radio survey is worth 50 points. However, GFK MediaView regularly holds bonus point periods which can make the total earnings noticeably higher.
The platform remains free to join.
Summary: It's A Fairer System
This new redemption system does mean the chance of bigger voucher prizes has gone, but it does create a more equal system whereby members will be more fairly remunerated.