Bebeto Sweets have been around since the late 1990s. They're not as widely available as other brands but the prices seem cheap. So let's give them a review and see if they're fair value for money!
This is the Big Fizzy Mix packet. They're low budget at only £1 for a 150g bag from the Amazon UK website (that's what I paid at the time of reviewing). Looking at Google they're also available from other shops. Here's how the packet I've bought looks:
Review Of The Taste And Texture
If you like sugary sweets with a nice zing to them then you'll enjoy these! Each one packs a punch of flavour and gets the tastebuds going.
The product they're most similar to Haribo Tangfastics. I don't enjoy these Bebeto sweets quite as much as the Tangfastics (taste is subjective, you may be different) but honestly they're not far behind!
Being gummy-type sweets these are soft, squishy, and easy to eat. The packet is half gone in no time! There's a variety of different shapes and tastes to the sweets. Personal favourites are the watermelon and the little fizzy worms. Here's how a few of them look (the photo was taken in the evening so it's not the best lighting, apologies!):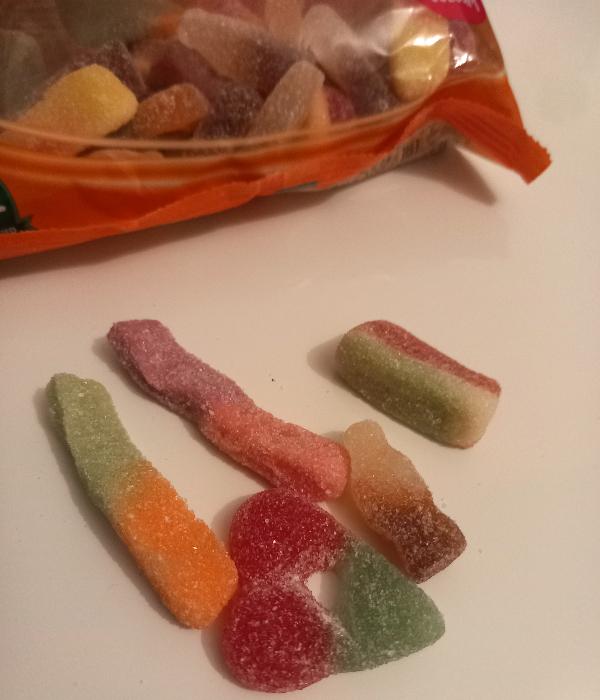 Price Comparison
Because these are similar to Haribo Tangfastics it makes sense to compare them.
A quick shop around and it looks like Haribo Tangfastics cost between £1.25 to £1.60 for a 160g bag. Compared to £1 for this 150g bag of Bebeto. In percentage terms that's quite a difference. But you do get a few extra sweets in the Haribo packet because the bag is 10g more.
Retail prices do move around a lot though so the price gap will vary over time. But certainly, the Bebeto sweets seem to generally be 15%+ cheaper on a per gram equivalence.
Regardless of what you compare them to, I think the value for money is good given how nice they taste.
Dietary Requirements
On the front of the Big Fizzy Mix packet it shows the 'Halal certified' green logo. The product is manufactured in Turkey.
This particular packet is not vegetarian or vegan friendly because the ingredients show the Bebeto sweets contain beef gelatine. I don't know about other products by the same company.
The packet also says there are no artificial colours.
Annoyingly there's no information about calories on the packet!
Summary
The Bebeto Big Fizzy Mix are low-cost but they still taste great! They're a legitimate alternative to other popular brands of sweets. However, they don't seem as widely available as other brands so you may struggle to get them in your weekly shop.
Thanks for reading this cheap food review!
Share this article on Pinterest: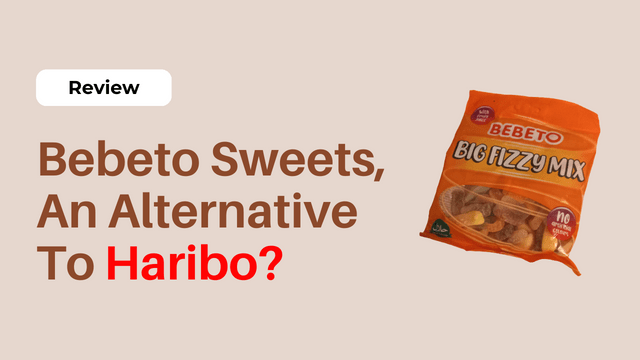 If you have an opinion on these sweets you can share them below.